REplay PLAYer
generative sound file shredder
© 2000-2020 by Karlheinz Essl
vs. 6.0 - 64bit NEW
released: 19 Apr 2020

The other program I've found useful, for detailed manipulation of a single sample, is REplay PLAYer, which is described as a 'generative sound file shredder'. REplay PLAYer is a program 'based on the paradigms of granular synthesis. The program de-constructs a given sound file and re-composes it by using realtime composition algorithms [and] can be used as a tool to generate an infinite and every-changing sonic stream from a single sound file for artistical, compositional or mere recreational purposes. It can also be regarded as a computer based instrument for live performances, as an interactive sound installation or a generator for ambient music.'

It costs a bit to buy it, but I've found it very useful in the past. I haven't used this feature up to now, but it is MIDI controllable, and can be used with VST plugins.

It's well worth reading more about Essl. His main preoccupation is one that I've become interested in recent years: 'music that is created at the moment of its sounding ("realtime composition")'. Improvisation, looping and manipulation of sound and music samples are all part of the same field, and chance can play a significant role. (Andy Murkin)

Music Electronics - January 2013
General
More
Extreme time stretch of Silent Night with REplay PLAYer
© 2019 by Karlheinz Essl
About...
REplay PLAYer is a computer program based on the paradigms of granular synthesis. The program de-constructs a given sound file and re-composes it by using realtime composition algorithms - a field of research that has been investigated by Karlheinz Essl since the mid 1980ies. With this project, the author is following once again his vision of a music "that is composed, as if from itself (auto-poetic), at the moment of its sounding."

REplay PLAYer can be used as a tool to generate an infinite and every-changing sonic stream from a single sound file for artistical, compositional or mere recreational purposes. It can also be regarded as a computer based instrument for live performances, as an interactive sound installation or a generator for ambient music.



REplay PLAYer 6.0
user interface
What's new in version 6.0?
64 bit
improved audio engine
now runs with macOS 10.15 (Catalina)
improved manual control of the granulation process
License
REplay PLAYer is released as shareware. Please register your copy to ensure the further development of this program. You can purchase a registration code for $ 25.00 by sending an e-mail request to khz@essl.at. Only registered users can use the program without any restrictions: if not registered, REplay PLAYer will quit after 5 minutes.
Former customers who purchased an older version can get a new valid registration code for $ 15.00.
System Requirements
Apple Macintosh computer
macOS 10.12 - 10.15 (10.16 not tested yet)
What the REplay PLAYer does
REplay PLAYer loads an entire sound file in the computer's RAM from which it cuts out particles of varying length from different positions of the file. The length of the particles is determined by the "granularity" parameters which can be changed in the grey square field. Then the program will overlap these particles according to the density parameter which can also be changed there. The position on the sound file from which the grains are taken is determined by a separate algorithm which various modes you can control in manyfold ways. Furthermore, those grains can also be transposed either by transposition algorithms or manually. As a registered user, you can also store your creations directly to disk, you can access the advanced control features and use the built-in effects and VST or AU plugins. Furthermore, you can control many of the system parameters by MIDI.
MIDI control
With a MIDI controller attached to your computer, you can use it to control many of the REplay PLAYer system parameters. By this, you can literally turn this program into an instrument! Please take care that the MIDI controller sends on controller number 7.

Here is a list of the available MIDI controls:
chn #1: granularity
chn #2: density
chn #3: glissando
chn #4: mininum pitch
chn #5: maximum pitch
chn #6: crossfade between original and shreddered sound
chn #7: volume range
chn #8: mix into VST 1
chn #9: mix into VST 2
chn #10: mix into VST 1
chn #11: EQ lo
chn #12: EQ mid
chn #13: EQ hi
chn #14: panning

The Theory Behind
The concept of music that is created at the moment of its sounding ("realtime composition") and the vision of a composition that is not provided in form of fixed notation has been haunting Karlheinz Essl since the mid 1980ies. Departing from theoretical concepts that have been formulated by Karlheinz Stockhausen and Gottfried Michael Koenig in the late 1950ies, he started to dig into the field of algorithmic music where he and Gerhard Eckel started to develop a software library for musical composition in realtime - the so-called Realtime Composition Library for MAX. The first fruit of this labour was a piece called Lexikon-Sonate (1992 ff.) - a realtime composition for computer-controlled piano that replaced a pianist by a computer which composes and performes this never-ending piece in realtime. In the course of this project a theory of structure generatores emerged.
Listen
Talk between Karlheinz Essl and producer Susanna Niedermay starts at 0:00
Sound performance by Karlheinz Essl starting at 7:10
Live broadcast on 25 Feb 2001 at the Austrian Radio, Vienna
Part of the ORF Kunstradio project RE-PLAY UPDATE
Articles
REplay PLAYer
Susanna Niedermayr talking with Karlheinz Essl on occassion of the premier of the REplay PLAYer performance at the ORF Kunstradio
Ö1, 25 Feb 2001
Download
By default, macOS Sierra will block the installation of apps that are not from the Mac App Store or created by identified developers. If you are unable to install REplay PLAYer on your Mac please follow the three steps below or go to Macworld.com for help.
In Finder, Control-click or right click the icon of the REplayPLAYer.app
Select "Open" from the top of contextual menu that appears.
Click "Open" in the dialog box. If prompted, enter an administrator name and password.
REplay PLAYer 5.0 (for macOS 10.10 or higher)
released 1 Aug 2018
ZIP archive (30.0 MB)
REplay PLAYer 4.0 (for Mac OS X 10.6 - 10.12)
released 7 May 2013
ZIP archive (7.0 MB)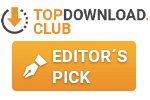 More music software by Karlheinz Essl
fLOW (© 1998-2018)
ambient soundscape generator

fLOW is an audio computer program running on Apple Macintosh machines. It generates an ever-changing and never repeating soundscape in real time that fills the space with flooding sounds that resemble - metaphorically - the timbres of water, fire, earth, and air. This ambient sound scape generator adjusts itself through various parameters and controllers that are represented in real time on your screen.
Updated: 23 Sep 2022