fLOW
ambient soundscape generator
© 1998-2018 by Karlheinz Essl
vs. 5.0 (64bit)
released: 26 Jul 2018 NEW

I believe this is an excellent piece of software. fLOW allows the user to create awesome ambient pieces in minutes. As one may hear quite often, the source material makes the difference in how you will like this software. The €20 is not that hefty for all the interesting sound that this software has produced.

MacUpdate - 10 Sep 2004:
Basics | Download | Listen | License | Reviews
About
fLOW is an audio computer program running on Apple Macintosh machines. It generates an ever-changing and never repeating soundscape in real time that fills the space with flooding sounds that resemble - metaphorically - the timbres of water, fire, earth, and air. This ambient soundscape generator adjusts itself through various parameters and controllers that are represented in real time on your screen.

Feed your own sounds into the system and listen what the algorithms are composing. The system parameters can be accessed either by the mouse or with an attached MIDI controller. Use your own VST or AU plugIns for extended sound processing. And finally, the result can be recorded as a sound file.

Originally, this soundscape formed the basis of the site-specific performance work-in-progress fLOW that was carried out in numerous steps and took place in various location with changing musicians from different fields like New Music, experimental jazz, free improvisation and New Electronic Music.
What's new in version 5.0?
optimized audio engine (64-bit)
improved user interface
now runs with macOS 10.13
System Requirements
Apple Macintosh computer with Intel processor
macOS 10.7 or higher
License
fLOW is released as shareware. Please register your copy to ensure the further development of this program. You can purchase a registration code for € 20.00 by sending an e-mail request to khz@essl.at. Only registered users can use the program without any restrictions: if not registered, fLOW will quit after 5 minutes.
Listen
A recording of fLOW 5.0 by Karlheinz Essl (14 Aug 2018)
An interpretation of fLOW by Ralph Lichtensteiger (2010)
Excerpt of fLOW per Sandro
© 2019 by Karlheinz Essl
Download
By default, macOS Sierra will block the installation of apps that are not from the Mac App Store or created by identified developers. If you are unable to install fLOW on your Mac please follow the three steps below or go to Macworld.com for help.
In Finder, Control-click or right click the icon of the fLOW app.
Select "Open" from the top of contextual menu that appears.
Click "Open" in the dialog box. If prompted, enter an administrator name and password.
fLOW 5.0 (for macOS - 10.10 or higher) - 64bit
released 26 Jul 2018
ZIP archive image (32.1 MB)
fLOW 4.0 (for Mac OS X - 10.6 or higher) - 32bit
released 11 May 2013
ZIP archive image (8.8 MB)
Legal Stuff
The fLOW sound scape is a composition of Karlheinz Essl. It is distributed as shareware and protected by copyright. As far as the entire content of the original distribution is not changed and no money is charged, this program may be spread freely and can also be included in CD-ROMs and Internet archives.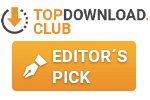 More music software by Karlheinz Essl
REplay PLAYer (© 2000-2020)
generative sound file shredder

REplay PLAYer is a computer program that de-constructs a given sound file and re-composes it by using realtime composition algorithms. It can be used as a tool to generate an infinite and every-changing sonic stream from a single sound file for artistic, compositional or mere recreational purposes. It can also be regarded as a computer based instrument for live performances, as an interactive sound installation or a generator for ambient music.

Updated: 29 Jun 2020